Phoebe Riley applied for a Customer Support role with Lindsay & Gilmour to help others and discovered that working on the frontline during a pandemic also benefitted her own mental health and wellbeing.
Originally from Melbourne, Australia, Phoebe is 26 and smiles broadly with her eyes (it's all I can see over the top of her face mask) as we enjoy a first virtual meeting.
Phoebe moved to the UK in 2018 and has been living in Edinburgh since October last year.
"I love Edinburgh, it's so pretty. But I went from extreme tourism and a house-share to a very lonely lockdown, which was hard!"
Far from family, Phoebe found herself without purpose or people by March 2020 when those she shared a house with left in response to lockdown restrictions. She describes finding herself completely isolated. Nuchem Pharmacy Manager, Lisa-Ann Kearney says her patients have benefitted from how Phoebe has been able to relate to their shared experience.
"Phoebe is able to relate to the most lonely and vulnerable in our community and as a result, she has gone above and beyond to proactively support patients who are shielding or living alone"

Lisa-Ann Kearney, Nuchem Pharmacy Manager
Joining the Lindsay & Gilmour Pharmacy at Piersfield Terrace, Phoebe regained not only a sense of purpose and income but a community that has become her pharmacy family.
Throughout my conversation with Lisa-Ann and Phoebe, it's clear they have pulled together like a loving family in a crisis. Lisa-Ann has been busy, in her limited spare time, making ear savers to help with the discomfort of PPE and masks for her team to wear, even out-with work, so they feel protected travelling to and from the pharmacy. Food is also a big feature, with home baking, recipe sharing and plans for a culinary feast post lockdown which will celebrate the mixed cultural heritage of the team at Nuchem.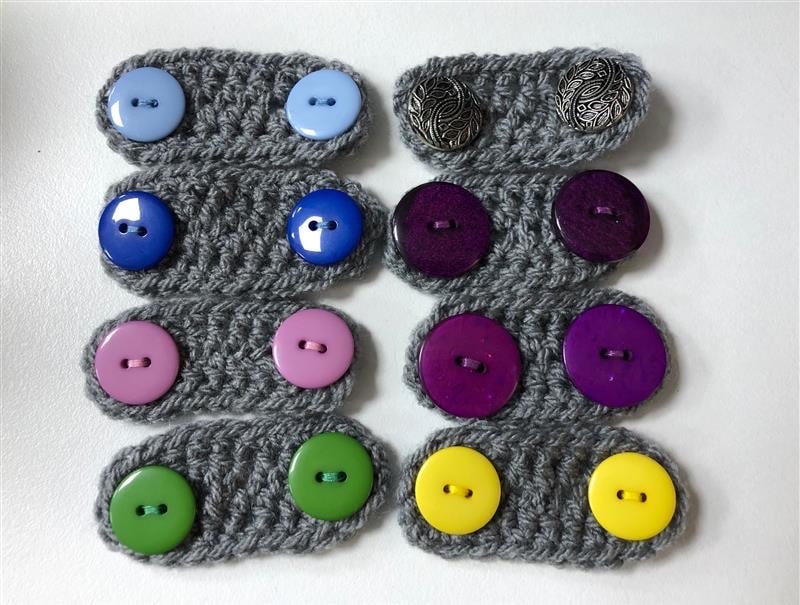 In response to the COVID-19 pandemic and increased demand and pressure on community pharmacies, Lindsay & Gilmour acted quickly to create a new role and recruit Customer Support Representatives like Phoebe for several of their busiest pharmacies.
"We have maintained an atmosphere of calm which has definitely supported our patients and customers. It was important to have a friendly face managing the flow of footfall and support us with the increase in workload. Very quickly, Lindsay & Gilmour implemented measures to protect us and allow us to stay open and operate safely, such as screens, PPE, floor spots and boundary tape to demonstrate the 2m social distancing rule." Lisa-Ann
In line with the results of a National Pharmacy Association survey, Lindsay & Gilmour pharmacies have seen a 30% increase in prescriptions since the beginning of lockdown.
Home deliveries have more than doubled during the same period and in March inbound calls to pharmacies increased by 385%
Despite having never worked in a pharmacy environment before, Phoebe was likely drawn to the sector because her sister has worked in the sector for more than a decade.
"I was nervous about being alone and know I perform well in customer-facing roles. I wanted to play a part and add value to the local community in response to the COVID-19 outbreak and I've always been interested in the healthcare profession." Phoebe
And Phoebe hasn't experienced any negatives… "I can't believe how grateful people are to me for just doing my job"
Phoebe would highly recommend a career in pharmacy for anyone who thrives in a busy, customer-focused environment. She describes the position as being a great opportunity to learn.
Lisa-Ann and the team have commended Phoebe's 'can-do' attitude and talk fondly about how much they all love Phoebe and appreciate her initiative, willingness to learn and the fact she's not fazed by anything - which has been and continues to be a huge asset to the pharmacy.
It certainly sounds like the customers and patients of this Piersfield Terrace pharmacy are in safe, supportive hands. And Lindsay & Gilmour's response to COVID19 has, in this case, offered a lifeline to both Phoebe and the local community who depend upon continued access to healthcare expertise, services and medicines from their local pharmacy.
If Phoebe's story has inspired you to consider a career in pharmacy, check out our website for more information, or please get in touch. Building a career in pharmacy can be done without the need for qualifications. We provide training and support and various flexible working options to allow you to pursue your dream job in community healthcare.
Click here to read about Danielle's experience of working for Lindsay & Gilmour, which started with a work experience placement when she was 15 years old.